Earn Your Master of Public Health Degree– 100% Online
Bring your potential to life.
Request More Information
Fill out the form below to receive information about tuition rates, admissions, courses, and more.
Note: All fields required.
Help Protect a Community's Health
In Benedictine University's online Master of Public Health (MPH) program, you'll gain real experience in research, analysis, policy and management through hands-on coursework and an internship.
In preparing for a career serving the public in this crucial capacity, you'll use the latest theories and technologies to improve access to health, control infectious disease, and solve and prevent problems in individual and population health. You'll earn a graduate certificate in your chosen focus area that highlights your specialty, and it won't take you any more time or money than it does to earn your MPH with a generalized course of study. Choose from:
Health Management and Policy
Health Education and Promotion
Epidemiology
Data Analytics
An accelerated track is available that allows you to earn your MPH more quickly.
When you make the choice to earn your online degree from Benedictine University, you choose to not compromise. Your career stays on track as you balance online classes with work and you graduate with enhanced skills and a degree from a prestigious and historic university. Compromise is not in our vocabulary…nor should it be in yours.
Accredited by the Council on Education for Public Health (CEPH).
BenU Ranked Among the Nation's Top Schools According to 2021 U.S. News & World Report's Best Colleges.1
For the third consecutive year, Benedictine University earned the 2020-2021 gold award for being a Military Friendly School designation.2
Benedictine University is regionally accredited by the Higher Learning Commission (HLC) of the North Central Association of Colleges and Schools (NCA).
Power Up Your Master's Degree
BenU's 43-credit-hour, CEPH-accredited program aligns with the core competencies developed by the Public Health Foundation. Your elective coursework may be in areas such as urban planning, government policy, advocacy, community organizing, social work and social sustainability. While pursuing this coursework, you'll earn a graduate certificate in your choice of four focus areas.
You can further maximize the impact of your coursework with a dual degree program, simultaneously earning either a Master of Business Administration (MBA) or a Master of Science in Management and Organizational Behavior (MSMOB) along with your MPH.
Influence policy development based on important societal needs, actual laws and regulations and cost-effectiveness.
Help people live a more healthful life. Provide health promotion and disease prevention programs to communities, schools and the private sectors.
Solve pressing health issues with research, biostatistical information, education and policy to uncover the patterns, and causes/effects of disease.
Learn statistical methods commonly used in public health efforts in order to inform and improve initiatives through data-driven evidence.
Earn two degrees in 26 courses — versus the 39 courses it would take to earn each individually. Learn to apply core competencies in management and organizational behavior to public health care. Graduate with a unique competitive advantage, the know-how to lead projects, design policies, manage change, and apply ethical solutions to challenging issues.
Earn this dual degree in 24 courses — opposed to the 33 courses that would be required if taking each individually. You'll learn leadership and ethics; project, operations and financial management; social and psychological determinants of health behavior; cultural, sociological and economic contexts of the American health care system and more.
Engage with Your Education
With a focus on usability and design, our online learning framework–Engage Learning Management System (LMS)—is built according to industry best practices and is always improving. It's easy to use, facilitates communication through live chat with faculty and classmates, and gives you an increased social presence.
Request Info
Connect to Your Future
Learning online may not feel like a traditional college experience because it's not. The curriculum mirrors that of an on-campus program and the professors are the same. But online learning gives you more say in how earning your degree fits into your already busy life. You determine how to balance your online program with work, family and other commitments. BenU gives you all the student support and career-related services you'd find on campus. Connecting to your future online may be the best choice for you.
A Curriculum That Builds Leaders
Earning an online Master of Public Health degree from Benedictine University takes commitment, foresight, ambition and a willingness to learn. It's no coincidence that these are also the qualities of leadership. As a BenU student, you are just not taught to lead–you're expected to. Our curriculum is designed and taught by experts in the public health field. This program focuses on health policy education, disease patterns, determinants of health and applied research.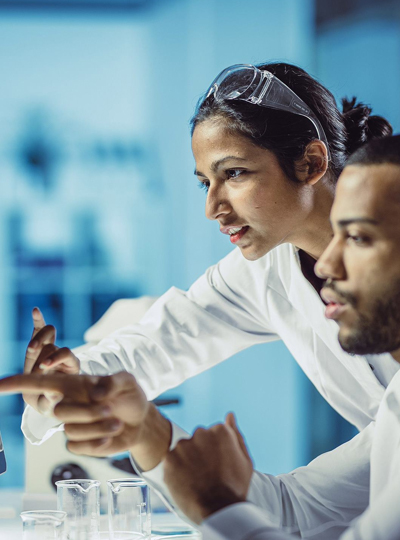 Pursue a Career for the Public Good
Your MPH degree may open the door to advancement opportunities and empower you to make changes on a greater scale. Careers in Public Health are on the rise with occupations such as biostatistician3, international health services manager and medical health/services administrator4 expected to see an increase in jobs up to 32–33% from 2020 to 2030.
Median Pay for Public Health Roles
Public Relations and Fundraising Manager5 $118,430
Biostatistician3 $93,290
International Health Services Manager4 $104,280
Medical Health & Services Administrator4 $104,280
Epidemiologist6 $74,560
Sources
"Best Colleges," U.S. News & World Report. Retrieved on October 24, 2021, from https://www.usnews.com/.
"Military Friendly Schools 2021–2022," GIJobs.com. Retrieved on October 24, 2021, from https://www.GIJobs.com.
U.S. Bureau of Labor Statistics (2020 Sept. 1). Mathematicians and Statisticians. Occupational Outlook Handbook. Retrieved Dec. 7, 2020, from https://www.bls.gov/.
U.S. Bureau of Labor Statistics (2020 Sept. 1). Medical and Health Services Managers. Occupational Outlook Handbook. Retrieved Dec. 7, 2020, from https://www.bls.gov/.
U.S. Bureau of Labor Statistics (2020 Sept. 1). Public Relations and Fundraising Managers. Occupational Outlook Handbook. Retrieved Dec. 7, 2020, from https://www.bls.gov/.
U.S. Bureau of Labor Statistics (2020 Sept. 1). Epidemiologists. Occupational Outlook Handbook. Retrieved Dec. 7, 2020, from https://www.bls.gov/.